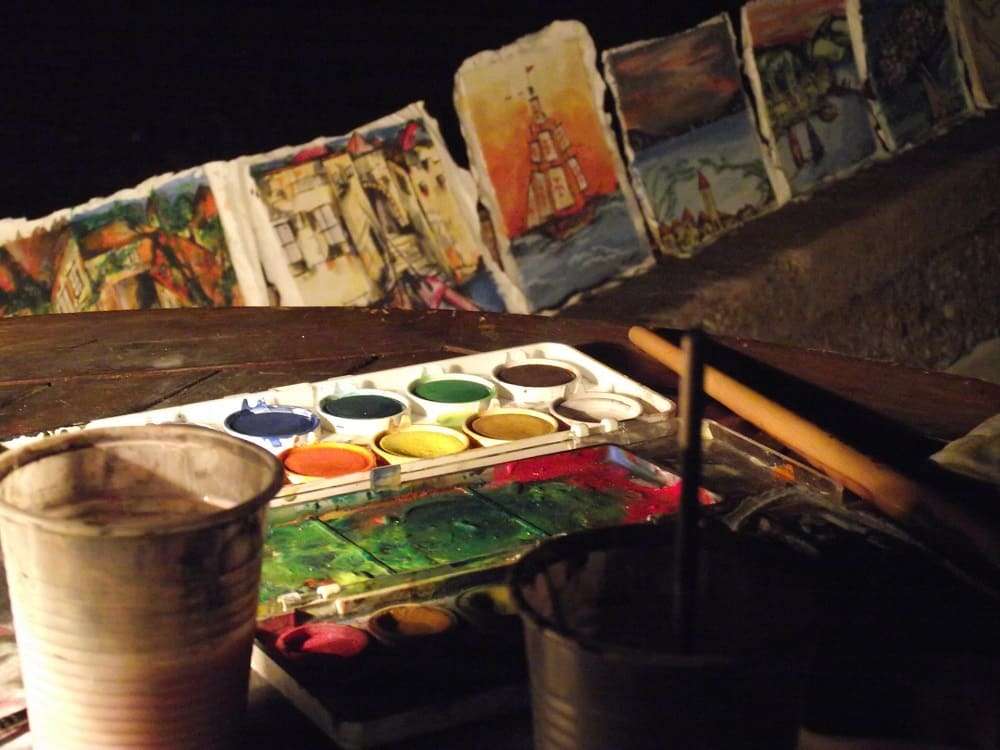 Illustrations can be highly versatile, and one of the fundamentals to succeed in art is to discover an authentic and creative way to illustrate.
Various types of art and artistic movements influence illustrative styles. While we'll look at specific genres of illustration below, it's good to know how many cultural elements can influence illustration designs.
Creating an illustration is the best way to express your ideas, and also it can bring a character to work or create a compelling brand image. You can hire top illustrator agents from leading illustration agencies to create the best Illustration for your book or company.
This article will explain Illustration, the top Illustration styles, and everything in detail.
Let's begin! 
Who is an Illustrator?
An illustrator is a person skilled in drawing, sketching, and painting. Illustrators work in a variety of styles and mediums, including pen and ink, watercolor, digital illustration, and others. Their work is often used in books, magazines, advertisements, product packaging, and other forms of media. Illustrators may work independently as freelancers, or they may be employed by companies such as publishing houses or advertising agencies. Some illustrators also create fine art, exhibiting their work in galleries and museums.
Top 6 Illustration Styles
Here are the top 6 Illustration styles that every illustrator should know:
1- Minimalist illustration
Minimalist illustration is a style of illustration that is characterized by the use of simple shapes, clean lines, and a limited color palette. This style aims to convey complex ideas or concepts in a straightforward and easily understandable manner, often through the use of minimal visual elements. 
In minimalist illustration, details are minimized or eliminated in favor of simplified forms that communicate the essence of the subject matter. This often results in a minimalist or abstract representation of the subject, while still conveying its meaning. 
This style of illustration is often used in editorial and advertising contexts where a clear and concise message is important. It is also used in branding and logo design, where simplicity and memorability are key factors.
2- Big and Bold illustrations
Big and bold illustrations are a style of illustration that features large, impactful visuals with bold lines, colors, and typography. 
This style of illustration is often used in advertising and marketing to catch the viewer's attention and create a memorable impression. Big and bold illustrations can be used to convey a variety of moods and messages, from fun and playful to serious and dramatic. 
They may feature exaggerated proportions, dynamic poses, and vibrant colors to create a sense of energy and excitement. This style of illustration is especially effective in print and outdoor advertising, where the artwork needs to be seen from a distance and stand out from its surroundings. 
Big and bold illustrations can also be used in web and digital design to create striking visuals that draw the user's attention and enhance the overall user experience.
3- Geometric Illustrations
By considering the shapes and properties in art, geometry allows all designers and artists to achieve impressive and unique illustrations.
The geometric illustration style can combine and even overlap geometric shapes, colours, sizes, and patterns. The outcome can be very creative and highly versatile.
4- Typography Illustrations
Typography illustration focuses on arranging the appearance of each letter and symbol to create a successful design. 
This type of style considers the selection of a particular layout, colors, and many other design aspects to make a design stand out.
5- 3D Illustrations
3D Illustration has achieved fascinating popularity growth over recent years. Nowadays, they are widely integrated into different design forms but have dramatically grown in web design.
It is a unique style that challenges the limits of 2D designs and brings new possibilities. Many artists explore the possibilities of 3D Illustration in various ways by considering different environments, characters, and styles.
6- Technical Illustration
Technical illustration is a type of illustration that is used to visually communicate technical information or instructions. Technical illustrations are often found in technical documentation, such as user manuals, textbooks, engineering drawings, and scientific journals. 
The primary goal of technical illustration is to provide accurate and clear visual representations of technical information, such as mechanical parts, electronic circuits, or architectural plans. Technical illustrations may include line drawings, exploded diagrams, flowcharts, schematics, and other types of visual aids that can be used to explain complex concepts or procedures.
Conclusion 
Illustration can effectively communicate ideas, concepts, and products. It also grabs the audience's attention and shares an engaging story that anyone can easily follow.
Moreover, it is very informative, which can visually highlight the key takeaways from a complex concept or even a product's main features and benefits.